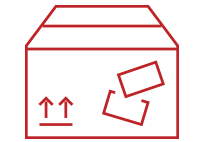 Moving with your kitchen in Germany
In order to be able to supply yourself with the new domicile from the outset, a fast and expert construction of your kitchen is indispensable. For this reason, our versatile service portfolio includes, of course, the careful dismantling, safe transport and professional assembly of your kitchen furniture.
In addition, we take care of all the necessary adjustments and carpentry work as well as electrical and sanitary work in the kitchen and ensure that the "heart of the house" can fulfill its important function from the outset. Our competent staff treat your inventory with the utmost care and turn your new home into a new feel-good oasis.
Our performance portfolio:
Kitchen dismantling (all brands)
Kitchen transportation
Professional dismantling of furniture
Moving of your furniture
Kitchen reconstruction
Adaptations, carpentry work
Furniture assembly
Electrical and sanitary work
and much more…
Customized services – furniture moving and kitchen moving with Christ
A built-in kitchen consists of many parts and is usually installed in an apartment. Our experts build your kitchen carefully and carefully, dismantle electrical appliances and pack everything carefully and safely. After transport into the new housing we assemble the entire kitchen and carry out all necessary adjustment and fitting work. It is very unlikely that the required connections for water, electricity and gas or the exhaust air for your extractor hood are already in place. Perhaps the refrigerator is located in another place and the door must be rebuilt? All this does not concern you, because our relocation specialists from Christ Logistik take over both necessary carpentry work and sanitary work. This allows you to continue to use your old kitchen together with cabinets and appliances.
We also disassemble large furniture such as cabinets or beds and re-arrange them in your new apartment. You do not need to worry about anything.
There is no "we can not"
We undertake the complete planning and execution of your relocation. We will gladly take care of the complete processing of the relocation, in addition to disassembling and then re-assembling all your furniture. Trust the relocation team of Christ Logistics.
Contact form
You still have questions? Simply fill out our contact form and we will get back to you as soon as possible.
contact form