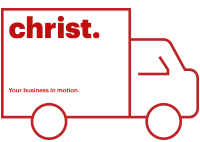 Storage, logistics & fulfilment for new furniture
In addition to our extensive services in the area of ​​private transfers, office moves and employee relocation, we are also always at your disposal in the field of new furniture logistics.
Our experienced team takes care of every step of the logistics chain when transporting packaged and unpacked equipment from the manufacturer to the wholesaler, the specialist dealer or the living room of the end customer. Distribution is always organized as required – so we transport furniture directly from the producer to the respective seller or temporarily store it in our monitored and air-conditioned halls or an external distribution warehouse.
Our service portfolio includes a wide range of optional services such as picking, preparation and cleaning of the furniture to be transported, as well as pre-assembly or complete assembly on the exhibition area of ​​the specialist dealer. In addition, we can organize your return management, including packaging services at the end customer, as well as the environmentally friendly disposal of packaging waste.
Focus on cost transparency, smooth workflows and first class quality standards – we look forward to a successful cooperation.
Our performance portfolio
Office furniture, residential furniture logistics and logistics for sensitive / large special furniture
Takeover of the logistics chain from producer to wholesaler or specialist (B2N)
Distribution traffic directly, through stock of Christ Logistics or distribution camps
Optional picking for other service providers
Optional pre-assembly for other service providers
Optional preparation / cleaning of furniture
Complete assembly in the exhibition area at the dealer according to specifications
Transport of furniture sold to the end customer (B2C), optionally including assembly
Optional return of packaging and environmentally sound disposal
Optional return management including packaging service at the end customer
Transport of packaged and unpacked furniture
Own staff
Own, well-kept vehicles, on request without labeling
Own pool of change-cases
Own storage halls and containers, monitored and air-conditioned
Transparent cost control
Optimized workflows and quality standards
Optional interface connection to your ERP system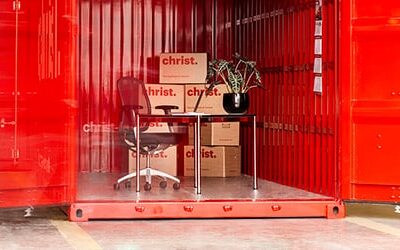 Transportation and fulfillment from the manufacturer to the end customer
The distribution channels of new furniture, regardless of their kind, can be very different. Some are delivered in containers from overseas to Europe, others are delivered directly from the joinery to wholesalers, retailers or end customers, or first placed in a temporary stores and thereafter get redistributed. In any case, Christ Logistics offers you a comprehensive portfolio of services in the field of logistics, always tailor-made to your individual needs. For example, an interface connection to your ERP system is possible.
We take care of the distribution of your order book, reliably from the pick-up through the transport and the temporary storage to the delivery. With many years of experience, our staff will provide both packaged and unpacked and bulky furnishings undamaged from A to B. The great advantage for you is that you no longer need your own storage areas, a fleet of vehicles and no complex management of your new furniture logistics. Our warehouses are air-conditioned and monitored around the clock, so you always know your goods with us in the best hands.
Our team agrees with the customer the exact delivery date and causes the punctual, correct delivery. If you are a specialist dealer, we will gladly take over the complete assembly of the furniture on your exhibition area at any time. Even uncomplicated returns management, the return of packaging as well as their environmentally friendly disposal are optional components of our service spectrum. Contact us today – by outsourcing your new furniture logistics to Christ, you benefit from genuine relief in the day-to-day business.
Contact form
You still have questions? Simply fill out our contact form and we will get back to you as soon as possible.
contact form